Where are you from originally and how long have you lived in Houston?
I'm originally from New York City and Princeton, New Jersey but I've lived in Houston since I was 13. I left for college in Boston at 18 and returned at 23, just in time to meet my husband at 24. I've lived here ever since!
Child(ren) and Age(s)?
Selma Baines, Age 3, and Violet Mae, 9.5 months
One thing people would be surprised to know about you…
Hmmm…I'm not sure there are too many things people would be surprised to know about me. I'm a pretty open book! When I was little, I was obsessed with Michael Bolton (but if you know me, that's not very surprising.)
Favorite local activities to do in Houston? 
Is eating an activity?! Houston has so many incredible restaurants; I could seriously spend my days hopping from one to another and never get bored. But, if I had to pick another, I love all of the festivals/home tours/museums our city offers. My husband and I LOVE going to the Bayou Bend Gardens and walking around. So many beautiful things to see.
Do you have a favorite family-friendly restaurant in the area?
Kenny and Ziggy's! Food for the whole family, plus it's really loud so if your kids happen to get rowdy, no one will notice. 😉
What local places do you go to for pampering and/or mom's night out? 
Trellis, the Spa at the Houstonian, is my favorite! You can book one service and stay there for practically the whole day. Not to mention, they have a tranquility room where you can cuddle up and take a nap. This is how I've survived the newbornhood of both of my children.
Are you involved in a business venture, a local organization, a creative endeavor, or in the corporate world? Please share! 
I recently launched my very own podcast, "Look Ma', No Hands", which is now available on iTunes and virtually any platform where podcasts can be heard. I interview mamas, mom-entrepreneurs and specialists in fields related to motherhood (birth doulas, OBGYNS, psychologists, and more) to piece together the whirlwind of motherhood and help us all make sense of this wild journey. You can listen at anchor.fm/lookmanohands
How has the Houston community been instrumental in getting you to where you are now?
Oh my goodness, how has it not been! Houston is such a supportive place. My grandfather used to say that if you had a good idea, a bunch of enthusiasm and were a nice person, you could make it here. I think that's true. I think our city wants to see people succeed and I'm so grateful for the attitude of support around here.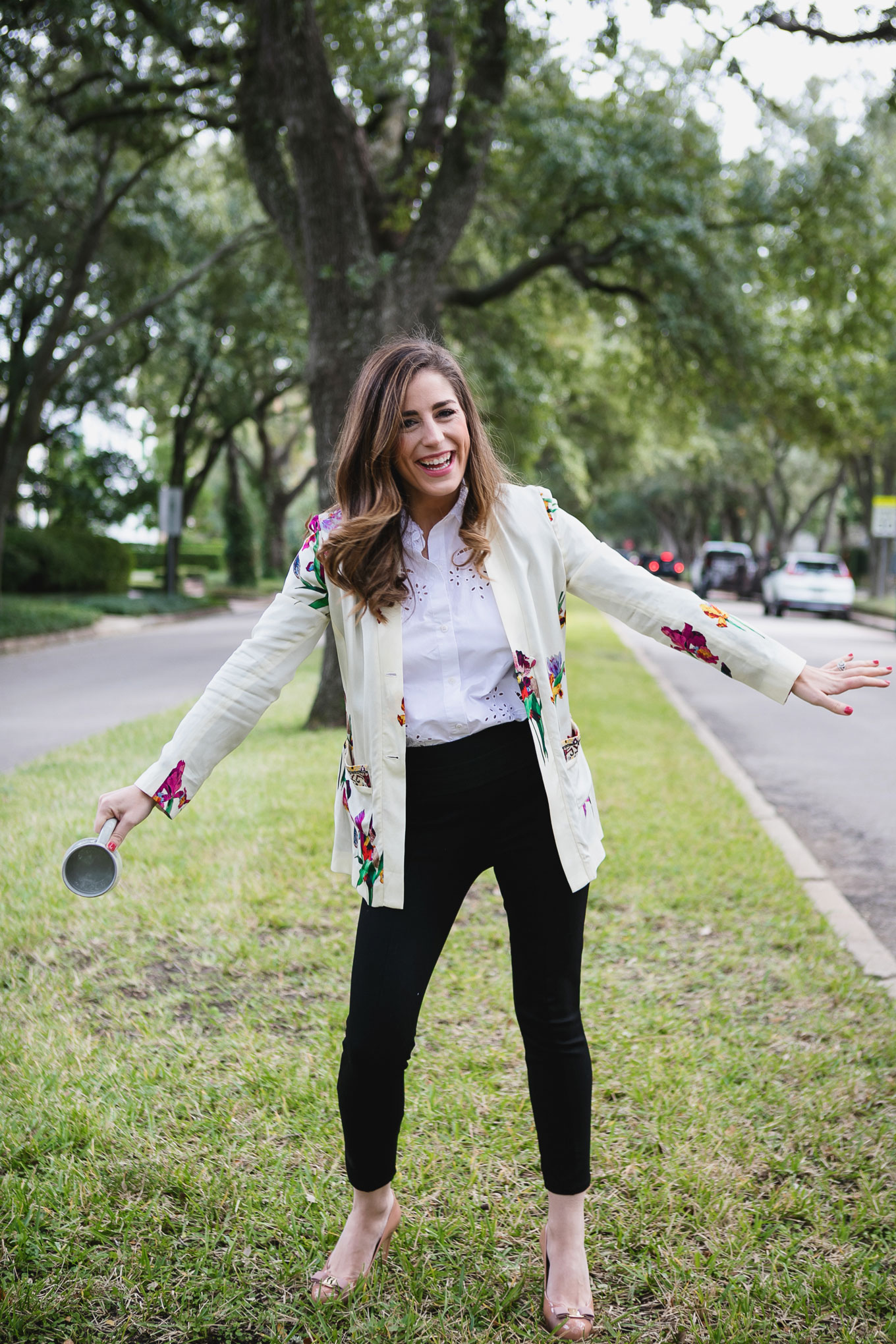 What is the best advice for juggling mommyhood and running a business (or volunteering, working, etc)?
You have to do what works for you, and you have to let go of trying to be someone you're not. I have interviewed and met plenty of mamas who can run a business with their kids at home, or without very much childcare. I tried that, and it didn't work very well. I'm in awe of those moms, but I've realized that in order to thrive, I need more help. Own and embrace who you are. Also, your callings are yours for a reason. Pursue them. The universe will do everything imaginable to bring your dreams to reality. Miracles happen in business and motherhood. You can make it work…one day at a time.
What would you tell the old "You" before you had kids? 
Stop listening to people who tell you to wake up at 5 AM to go to the gym. Stop feeling guilty for sleeping late…you will have a real alarm clock someday and you'll know what that means! But don't worry, life is only going to get better. You'll have way less sleep but a whole lot more love.
Funniest shortcut/routine for helping you through parenthood?
An extra tube of concealer and my favorite lipstick in the car, drive-thru starbucks, and a whole bunch of forgiveness, grace and love for myself and my mistakes. I'm finally learning that I'm a good mother after three years of being so hard on myself. I haven't changed at all – I've just changed the way I look at myself. Everything is so much easier now.