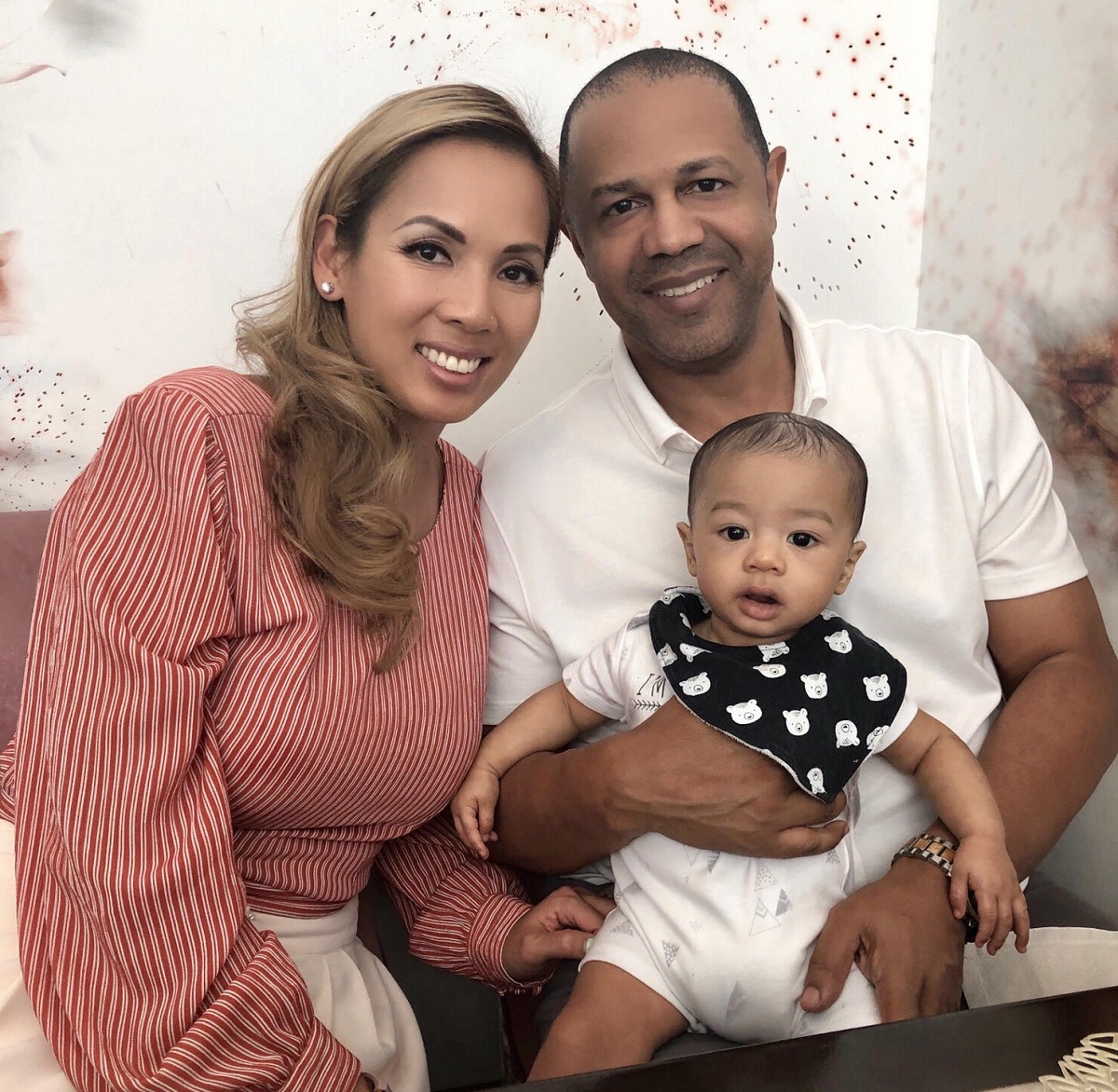 Where are you from originally and how long have you lived in Houston? 
I was born in Vietnam, and left as a refugee with my mother when I was 1 1⁄2 years old. We immigrated to Canada and I lived in Vancouver, BC. I moved to Houston in 2007, so 13 years now. 
Child(ren) and Age(s)? 
I have a son named Evan James and he's 15 months old. 
One thing people would be surprised to know about you… 
I used to aspire to be a rapper and a hip hop dancer. My rap name was Biyao Baby. I was actually pretty good. Even recorded some songs and performed a few shows. 
Favorite local activities to do in Houston? 
I'm a big foodie and Houston is the perfect place to indulge..it's becoming a restaurant mecca! Now that I have my son, I love meeting up with other moms and their kiddos that are around his age for playdates. One of my favorite playdate spots is Second City at Second Baptist Church. It's free, it's a huge and a nice, clean indoor playground with a coffee shop on site for us moms to sit and catch up. 
Do you have a favorite family-friendly restaurant in the area? 
I don't really have a favorite. Since becoming a mom I just take my son out with me..he's a big foodie too. But we live in the Greater Heights area where there are lots of kid-friendly restaurants and bars. Karbach Brewing Co, Crisp, & Preslee's just to name a few. 
What local places do you go to for pampering and/or mom's night out? 
I love to hang out at the pool at the Houstonian and have spa days at Trellis. My girlfriends and I enjoy going out for dinner & drinks at the River Oaks District. My faves are Ouzo Bay, Le Colonial, & Bisou. Hotel ZaZa, both the Museum District and Memorial locations are great on the weekends for live music and they always have fabulous events there for special occasions & holidays. 
Are you involved in a business venture, a local organization, a creative endeavor, or in the corporate world? 
I became pregnant with my son at the age of 40. After working in a demanding and time consuming career as an nurse for almost 20 years I decided that I didn't want to go back to working long hours at the bedside anymore and that it was time for me to shift my focus on me and my family. It was through my own experience and struggles of being a first time mom that I discovered my new passion. I found that all of my years of training as a nurse and my knowledge of health and science and children made it a lot easier for me to navigate through motherhood. I was finally practicing what I preached to my patients all of these years.
Being a nurse, I was always the person my family and friends came to for medical advice and now I was the one everyone was coming to asking for pregnancy and breastfeeding concerns. After successfully sleep training my son to sleep through the night when he was 4 months old, I found myself sharing tips and coaching other moms how to do the same. This is when I met Dana Obleman, my mentor, and the Creator of the Sleep Sense Program. I took a leap of faith and decided that this was the time to start my own business. I flew to Florida to meet her and train under her wing and became a certified pediatric sleep consultant. 
I am now the owner/founder of Sleeping Pandas Pediatric Sleep Consulting. My son, who is my 'baby panda' has been my inspiration. Panda bears are known for pretty much just sleeping and eating..just like a newborn baby, hence the name . My mission is to help as many families all over the world recognize the benefits of achieving healthy sleep starting with their little ones that they can carry on into adulthood. I believe that sleep is just as essential to our children as the love and food we give them, especially during their first few early years of life. In my research and training I am very disturbed by how much wrong and conflicting information there is out there these days and how it all can be very overwhelming for a mother. I recognize that each child is unique, as well as each family is different, so I make sure to honor the various dynamics and parenting philosophies in my approach and support. I hope to share my knowledge and become a reliable resource to my clients in my work with them. We all just want the best for our children. 
How has the Houston community been instrumental in getting you to where you are now? 
The Houston community has been so supportive overall..especially the different moms groups and neighborhood groups. I think it really helps my business for other parents to see that I'm relatable and that we are all in this together. The majority of my business comes from meeting parents within my local community and referrals. It's great meeting other parents from the neighborhood, at my child's school, at the gym, at the playground, and after chatting I am able to help them through a difficult stage in their lives. So not only am I a business owner, but I'm also a mother, and a wife, and I share in your struggles. I've partnered with a lot of other mompreneurs and local businesses, since we all share a common goal of being the best mom 
we can be to our children. I hope to expand my network and work together with local baby boutiques, doulas and lactation consultants, nannies, pediatricians and even corporations to start adding sleep training into their employee benefits. 
What is the best advice for juggling mommyhood and running a business (or volunteering, working, etc)? 
It's very easy to procrastinate and put your business off on the back burner so set yourself goals every week and share them with your support people (spouse, friends, family, other entrepreneurs, etc.) so that they can help hold you accountable. But always make time for self-care, the dishes & the laundry can wait. 
What would you tell the old "You" before you had kids? 
I would tell the old "Me" to stop trying to do everything yourself..and that it's ok to ask for help. Stop trying to be the perfect person..girlfriend, or wife, or mom and just do the best that you can. 
Funniest shortcut/routine for helping you through parenthood? 
I sing and create a rhyme with almost everything that my kid does. "Now it's time to eat eat, let's get a yummy treat." "Now it's time to clean up.. it's so fun to clean up..let's help mommy clean up..you're so good at cleaning up." And I repeat words like "It's time for a snacky, snacky" and "Let's change your diapy, diapy." I think it helps him to catch on and understand and it makes it more fun. Only problem is now I catch myself doing it when he isn't even around, or to my husband, and he just gives me the "you're looney' look.