Welcome to the West University Moms Holiday Guide. We didn't want to miss an opportunity to shine a spotlight on some of the very special local businesses amongst our community that work tirelessly for all of us. 
The local shops, stores, and businesses of our community become intertwined with the growth and prosperity of our city. So this holiday season, let's take our patronage to the entrepreneurs amongst us who are hard at work to employ locally, source locally and most importantly, thrive locally.
We're so excited to showcase this select group of merchants in our Holiday Guide. Happy Shopping!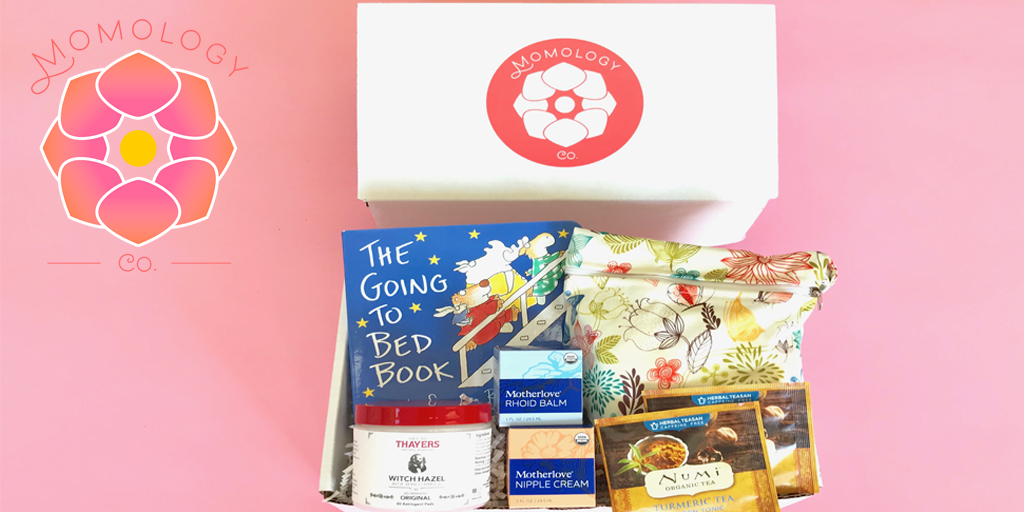 At Momology Co we celebrate the Mother in Motherhood!  Our mission is to support new moms by curating essential self-care products dedicated to easing her transition into motherhood.  We have created wellness bundles by selecting products we found essential for healing, nurturing and most importantly just for the mom.
At the Lab, the sky's the limit! Kids can become anything they dream of through our STEAM based programs. Check out the great camps being offered during the winter break at IDEA Lab Kids – Central Houston. Use the code WESTU25 for $25 off of our winter break camps, afterschool programs or birthday parties. Sign up today! https://central-houston.idealabkids.com/camps/
West University Moms will have a special promotion of $25 off of our winter break camps, afterschool programs, or birthday parties when they use the code WESTU25.
"Wishing you and your family a joyous holiday season and a New Year filled with health, happiness, and prosperity!"
(Your Trusted Houston Realtor)
Tiffany LaRose is a native Houstonian from the suburbs of Houston, who now lives in the heart of the city. After earning a Bachelors degree in Business Marketing and International Studies from Southern Methodist University in Dallas, TX, she worked for several Fortune 500 corporations before pursuing her passion in real estate. Tiffany brings a wealth of knowledge and customer-focused experience from her years spent in Corporate America, where she quickly rose to the top and had exposure to many areas of each business there.
Having lived in the greater Houston area growing up and now inside the Loop, she is extremely knowledgeable on all of the different areas that Houston has to offer and is available to her clients 24/7. She exhibits integrity, dedication, professionalism, a customer-centric attitude, and a strong work ethic in everything she does and ensures a seamless, successful real estate transaction for her clients.
During her time outside of work, Tiffany volunteers for several Houston area charity organizations. Tiffany is well-rounded and diverse in her experience, interests, and expertise and strives to deliver that same perspective to each client she has the privilege to work with.
Happy Holidays from the Bellaire Dermatology team, celebrate with an exclusive gift of $150 Hydrafacials for our friends at West University Moms! Deep clean, blast those blemishes, and minimize those wrinkles with an all in one facial treatment. Get your glow! Offer good throughout December, purchase valid for 3 months.
Bellaire Dermatology has been a leader in their field for over 21 years. They are a full-service Dermatology practice that excel in the fields of Medical Dermatology, Cosmetic Dermatology, Surgery, Clinical Studies, and Dermatopathology. Their award-winning physicians and providers strive to give the absolute best care using the most state of the art treatments. From facials, lasers, cosmetic fillers, and Coolsculpting to effectively treating psoriasis, acne, skin cancer, and more, they're here to take care of you and your family.
Say Hello to the only club that curates and delivers clean-crafted wine in 4 Easy steps! Scout & Cellar's mission is to discover the world's most delicious clean-crafted wine and deliver it right to your doorstep. We believe everyone deserves to have a cleaner, healthier option for wine. Customizable Wine Club memberships and "A la Carte" options available. Order through this West U Mom's event link and be entered to win a FREE wine tasting for up to 15 of your friends, and a free bottle of Bubbles!
Pet Sitting Houston's Best Furbabies! 
"I founded Fetch Pets in 2016 after many hours volunteering for several animal rescues. So many people in the community expressed a need to find a pet sitter who loves animals and is highly trustworthy and I knew I could help! I work with inner loop clients for their pet sitting and pet taxi needs. We love our clients and have excellent references available." – Kim Desell, Founder, Fetch Pets HTX.
We offer complimentary meet and greets for all new clients and "treats" for all new client referrals. Fetch Pets is committed to giving back to the community and we donate to animal rescues throughout the year. We wish you and your furbabies happy holidays and we hope to meet you soon!
Parry Botanicals is about healthy skin and body care you can trust. Founder Elizabeth K. Parry, a local Houston mom, has always had a love of quality beauty products. All of our products are fragrance and dye free with no parabens, and no animal testing. We use only recyclable products that are environmentally friendly. In our skincare, you will find the purest forms of vitamin E and vitamin A that fight free radicals, natural shea butter for superior moisture along with a long list of beneficial ingredients. We pride ourselves on delivering the healthiest healing skincare on the market. Once you try it, you'll see and feel the Parry difference.
As Houston's premier Beauty Boutique, Mirror Mirror understands that aesthetic treatments can do more than rejuvenate the skin; they have the ability to restore the spirit.  To accomplish this goal for every patient, Mirror Mirror is dedicated to offering the best of aesthetic services, treatments, and noninvasive procedures. We also provide an exclusive collection of the finest, physician-grade skin care products.
Enjoy these special deals for this Holiday Seasons:
Only $350 for 25 units of Botox
$275 Gift Card for Only $250
$550 Gift Card for Only $500
$1,100 Gift Card for Only $1,000
$2,200 Gift Card for Only $2,000 + Microderm or Leveling
$3,300 Gift Card for Only $3,000 + Microderma or Leveling & Free Product valued at $50
Pure Body Studio teaches Pilates to restore balance, restore posture, strengthen muscles, improve flexibility, and restore pain-free living.  At Pure Body Studio, we limit our equipment classes to 6 people and our mat classes to 12 in order to modify and adjust for each client, giving you the tailored Pilates experience you deserve. 
Holiday Promotion: First Time Clients can sign up for our First Month Unlimited package for only $289 or 3 Individual sessions for $250 – take every group class and try every teacher for 30 days to get a taste of what makes our comprehensively certified team so amazing.
Vida & Health DaySpa is the premier place to relax and enjoy advanced body and facial aesthetic treatments in West University, Houston. We serve men, women, and couples in the area who want more than the typical spa experience; anyone who is looking for the latest in non-surgical health and beauty services can visit Vida & Health DaySpa. We are fully equipped with new equipment, and our staff members are bilingual.
Holiday Promotions:
Prenatal massages for $99
Hot Stones Massages for $220
Hydrafacial for $200
HIP Fitness is like no other Pilates studio in Houston. The Pilates inspired Lagree Method uses resistance springs on the Megaformer 3 to give you a low impact, high-intensity full body workout in just 45 minutes that will work your muscles to complete fatigue. Burn up to 700 calories in each session and leave feeling longer, leaner, and stronger after every workout.
We have added TRX suspension straps to our schedule. These straps use body resistance to burn fat, increase heart rate, and work every muscle!
Join us for the burn and fun with engaging instructors and awesome music.
For new clients, they can get a free session by Clicking on the introductory session online and at checkout add the promo code: HIPMoms
For returning clients, 4 sessions 

in 30 days

 package for $60. (It retails for $85) At check out add promo code: WUMoms
Sonia Marie Core Beauty has been working towards creating a skin care line that is safe for you, your family, and your home. It takes less than one minute for chemicals from your skincare products to get into your bloodstream. And, the products you put on your skin are absorbed and remain there for 8-12 hours, so if they have toxic chemicals, they are continuously delivering those chemicals to your bloodstream for half a day!
The Sonia Marie Core Beauty line has deodorant, face serums, sprays, and lotions that are made with the highest quality organic, all-natural ingredients. They are free of the toxins and chemicals that shut down the lymph system, leading to cancer and other inflammation disease. They are free of the harmful parabens and fragrances that are used to prolong the shelf life of products. All the ingredients are listed right on the label, there are no secret formulas or hidden ingredients. That is my promise to you!
Choose from 2 Gift Bundles on sale:
1) Holiday Hostess survival Kit-$39.99
2) Luxury Goddess Kit-$62.00
Also, use the Holiday code for a %10 Off- 10OFFNEXT
We're a wellness studio that works 1-on-1 with every client to tailor a personalized science-based wellness program to help you feel your absolute best. Our unique approach combines a wide variety of breakthrough services to help you reach and maintain your optimal self, both mentally and physically.
Our services including Cryotherapy, Sensory Deprivation Float Rooms, Far Infrared Sauna, Bemer and more.
We're here for everyone looking to overcome injuries, a few extra pounds, aching joints, skin conditions, lack of sleep, low libido, moodiness, etc. Relieve these ailments to feel fresh and rejuvenated—every day!
Doorstep Digital  Scan, backup, and organize your photos, videos, slides, and documents "at your doorstep!" with one of our local Digital Archivists!  We schedule Digital Archivists for our clients in 1/4 day,  1/2 day, and full day rates.  One of our friendly local Digital Archivists will visit with you over the phone to give an estimate for your photo scanning, back up, and organization project.
-Priceless photos, slides, negatives, documents and artwork never have to leave your home or business
-Digital Archivist travels directly to your door for in-home services or pickup
-Unlimited bulk photo scanning. No "per image" charge
-Quick turnaround
-White glove photo scanning ensures delicate handling and archiving of your images. Put your mind at ease.
The Teami Motto – "It's not just Tea, It's a Lifestyle!" is our mission! As for changing people's lives, well, we believe through helping our customers live happier, healthier lifestyles we are truly making a difference.